Known for embodying European luxury heritage for over a century, Majestic Hotel & Spa Barcelona is a landmark of timeless beauty and service excellence, carving its reputation as an ambassador to Catalan hospitality and a guardian of Barcelona's famous and hidden treasures.
With Spanish borders reopening to travellers, the hotel launches a new stay offer to further encourage Barcelona's lovers to reconnect with the city, welcoming guests to discover – or rediscover – the true wonders and joyful moments awaiting them around every corner.
Valid from 1 August until the year end, guests can enjoy a stay at Majestic Hotel & Spa Barcelona at great value with the special code LETSGOBCN, starting from €209 per night in a Deluxe Room, and €250 with the 2018 Prix Villégiature award winning buffet breakfast for two people.
Opened in 1918, Majestic Hotel & Spa Barcelona stands as a genuine portrayal of European architecture and luxury, offering 271 rooms decorated by interior designer Antonio Obrador to reflect a warm ambiance combined with an elevated sense of sophistication. The Royal Penthouse, which is the largest suite in Barcelona, offers panoramic views of the city's most famous landmarks with a lavishly designed spacious interior, providing a timeless experience with immaculate services for an unforgettable getaway.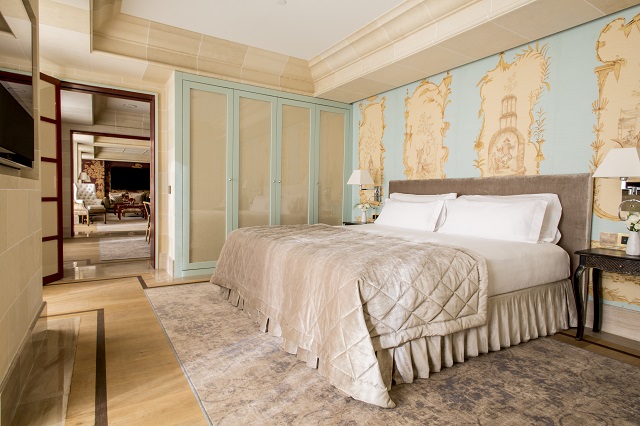 The hotel's dining options create a luxurious experience of flavours and culinary creations, from the 2018 Prix Villégiature award winning breakfast, to the private La Dolce Vitae roof top bar with its breath-taking views of the city's favorite sites including La Sagrada Familia Cathedral. For an exquisite dinner inspired by authentic Mediterranean kitchen, Restaurant SOLC's gastronomic experience reflects all that is original, fresh and unique about Catalan cuisine, with a rich menu derived from traditional recipes and cooked from locally produced and sourced ingredients.
Wellbeing is a celebrated art at Majestic Hotel & Spa Barcelona, expressed with an array of intriguing packages to answer the needs of every guest with a unique approach. Majestic Spa offers a selection of healing treatments inside a private and exclusive atmosphere, incorporating new and innovative techniques designed to offset the harming effects of urban life and promote full rejuvenation from the inside out.
For guests who appreciate a guided tour into the city's local lifestyle, Majestic Hotel & Spa Barcelona has tailor-made some unique experiences, allowing travellers to feast the Catalonian way, from the fisherman's market and sea food tasting to The Chocolate Trail and the hunt for a sweet indulgence. The hotel offers as well multiple adventure concepts, further enriching the guests' stay for an experience to remember, from cruising and navigation, a country-side ride inside a supercar, a cultural exploration through the most famous and ancient homes, and much more.
Majestic Hotel & Spa Barcelona provides a gateway for guests to Barcelona's cultural treasures and memorable moments, designed to enchant families, couples and individual travellers with a trip to remember.