The new Indian restaurant Chilli & Chutney at Sheraton Jumeirah Beach Resort is now also serving Jain Cuisine additionally to the much-loved inventive Indian dishes.
Carefully crafted and rooted in tradition, Chilli & Chutney will be the first Indian Restaurant in a 5-star hotel in Dubai to launch a special Jain Menu.
Jain vegetarianism is practiced by the followers of Jain culture and philosophy and are lacto-vegetarians but also exclude underground vegetables from their diet. With the launch of this menu, Chilli & Chuntey aims to compliment the flavours and traditions of different parts of India and celebrate inclusivity.
Bringing flavours from India's revered specialties, Chilli & Chutney's take on Jain dishes include Pappad Chat, Subz Badami Shorba, Subz Sikhampuri Kabab, Malai Kofta Curry, Dal Makhani and more.
Guests can wrap up the culinary adventure by indulging in sweet treats like Gulab Ki Kheer, Gulab Jamun and Kesariya Rasmalai.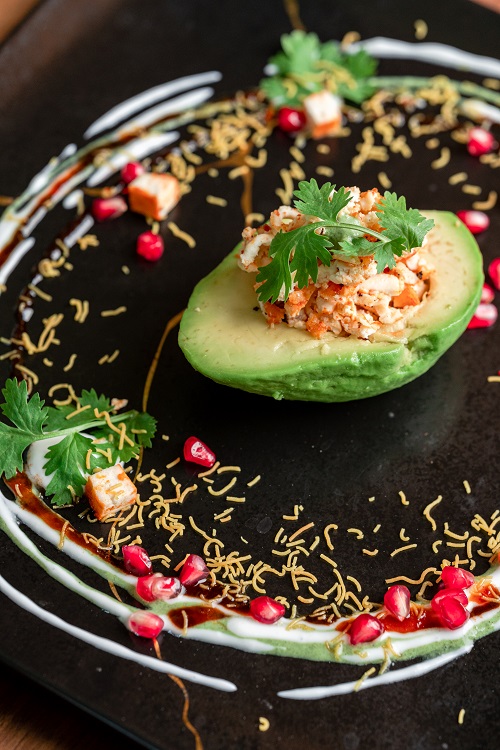 "In this region, I had not come across a hotel with a Jain menu. A few years ago, I had met a couple who loved travelling but were always worried about getting Jain options on the trips. This remained with me, so when I got the opportunity, I created this special menu at Chilli & Chutney." Says Chef Keshav Kumar Singh.
Famed for its authentic flavours and exquisite experience, Chilli & Chuteny is now rolling out this unique menu for one and all!
Information:
Timing: 6pm -11pm (Closed on Monday)
Address: Sheraton Jumeirah Beach Resort
Al Mamsha Road, PO Box 53567, Dubai
Contact No: +971 4 315 3838