Breaking all the barriers between travellers and the diverse experiences they can enjoy. This summer, Geneva presents its visitors with a revolutionary concept designed to lay out all its offerings under one breath-taking journey of culture, adventure, gastronomy and wonders. Starting from 1 July until 31 August, the city is transforming into a vast playground where everything is within reach at "Geneva, The Resort City".
"Geneva, The Resort City" redefines travel through an intimate approach to genuine local experiences, where the swimming pool is the Jet d'Eau fountain in Lake Geneva, the garden is 1,400 hectares of vineyards, and the playground is the city's streets, lakes and picturesque landscapes.
With a list of around 70 hotel partners expressing the warmest Geneva hospitality welcome, guests will be offered upon check-in the "Geneva Resort Pass", granting them access to over 100 activities around the city with a minimum of 20% discount to completely free admission, along with the a free public transportation pass which will make it easier for them to jump from one mesmerizing adventure to another.
Travellers can start their Geneva vacation with a complimentary tour of Geneva's Well-Kept Secrets, with a professional guide taking them through hidden passages and bright places, discovering its strange creatures or enigmatic doors. Or they can take the Geneva Tour Cruise, where they can get to know the city trough it shores an unparallel views of the city's famous landscapes.
After the rewarding discovery tour, visitors can enjoy a hearty meal, delving into a culinary haven with the Taste My Geneva experience, where they can discover the authentic taste of the city's flavours with four dining concepts, carefully chosen to trap them into an array of mouthwatering homemade, traditional and innovative dishes.
The gourmand moments don't end there,  visitors can embark on the Chocolate Flavours Tour, a three-hour walking trip around five award winning chocolate factories and patisseries located within the enchanting old town, where senses will travel with eleven different sweet creations.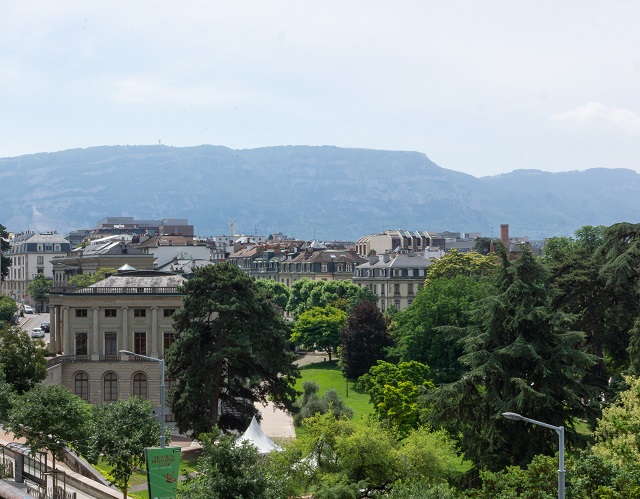 For travellers feeling fuelled for an adventure, seeking refuge within Switzerland's best escape rooms is a relaxing experience – where the Trip Trap – Immersive adventures offer a universe of pirates, detectives, archaeologists or lost travellers solving puzzles and racing against time.
Looking for a peaceful activity with an emphasis on "relaxing" travellers can dive into a magical aquatic world with A bubble out of time – Bain Bleu Hammam & Spa, where breath-taking views meet serene moments in Jacuzzis, whirlpools, massaging jets and massage beds.
Shopping is a self-love language that Geneva speaks fluently! Being the international capital of luxury watch-making, travellers not only get to acquire the most prestigious watch brands, but get to explore the history and craftsmanship that surrounds its legacy through various activities such as the Patek Philippe Museum which harbours the brand's timeless creations.
Travellers can enjoy these fun activities and more as they check-in with around 70 partner hotels, selected to offer a range of choices suitable for individual nomads, romantic couples and cherished families, reflecting every taste and satisfying every need guests might have.
Travellers can stay within unmatched elegance at the Beau-Rivage Genève, where Lake Geneva and Alpine peaks surround this historical gem. For a hotel stay that beats to the rhythm of the city, Fairmont Grand Hotel Geneva is a lively option in the heart of the city with many indoor activities to enjoy for all family members. A warm sanctuary within a historical setting will bring families together at the Four Seasons Hotel Des Bergues Geneva, where they can unwind with an elevated luxury service. A lakeside retreat with a British character and Swiss hospitality can be found at the Hotel d'Angleterre, with its unique location at the edge of Geneva Lake, this charming space provides a breather from the daily routine and into a fresh take on the city escape. Set against the breath-taking backdrop of the Mont-Blanc, the Hotel President Wilson stands as a contemporary icon in the historical city, located minutes away from the most beautiful parks and boutiques along the famous rue du Rhône, this hotel is a destination for those who want it all.
"Geneva, The Resort City" is an endless haven of authentic travel experiences, opening a portal to a world of many entertainment possibilities, with a diverse culture warmly welcoming all, thriving on sharing human experiences through both popular and niche interests, making Geneva a city of multiple colour nuances that will dazzle every visitor.