Domes Resorts, known forits unique approach to design and architecture across its luxury resorts on Crete and Corfu, has been recognised with the Young European Architects Award at the 17th Venice Architecture Biennale for its CORE Agora project designed by NaNa Architects at Domes of Elounda,Autograph Collection.
The CORE Agora project will be exhibited at CA'ASI as part of Young European Architects
Collateral Event at the prestigious 2021 Venice Architecture Biennale from 22nd May – 21st November 2021. The project was selected as the winner of the Young European Architects Award from 250 entries across 27 European countries thanks to its innovative design and functionality; acting as a hub of culture in the Cretan resort.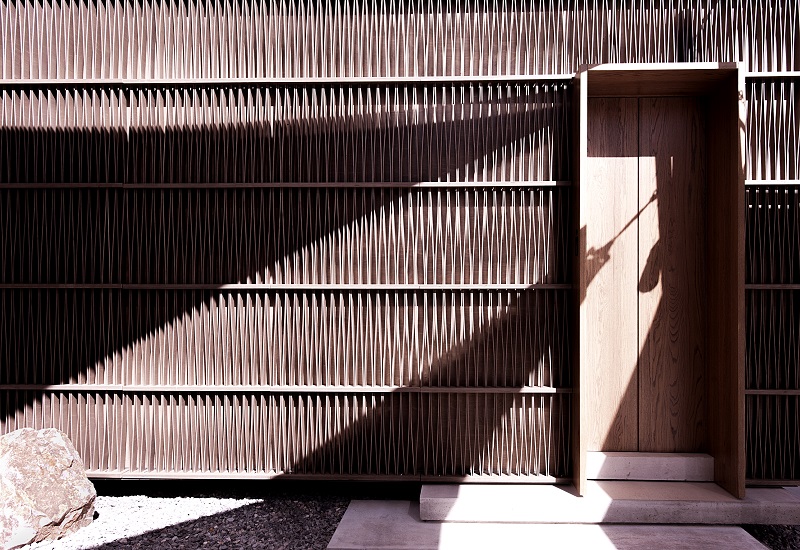 CORE Agora is a multi-functional urban space in the heart of the iconic Domes of Elounda, Autograph Collection resort where art, gastronomy, wellness, fashion and entertainment all come together. The innovative concept was designed by Thessaloniki-based architects "NaNA, Not a Number Architects" to accommodate various recreational and leisure activities and function as the focal point of the luxury family-friendly resort. An innovative concept unlike any other in hospitality, CORE is the flagship of Domes of Elounda's signature lifestyle, generously offering up a wealth of diverse opportunities for entertainment, excitement and mirth.
The project has already caught global attention after receiving the 2020 Paris Design Award and the Architecture Master Prize 2020 and consists of individually designed pavilions that provide space for boutiques, souvenir workshops, galleries for local artists and artisans as well as small eateries and cafes. Positioned in a prominent location in the resort, the small structures blend with the rugged, Cretan topography while forming a distinctive place for encounters and happenings between tourists and locals alike.
Following the success of the CORE Agora space at Domes of Elounda, Autograph Collection Domes Resorts will be creating another iteration of the award-winning concept at the brand's latest property; Domes of Corfu, launching 1st July 2021. CORE Spianada will act as the beating heart of the new Domes of Corfu property, named after the bustling cultural hub in the heart of Corfu's Old Town. George P Spanos, CEO of Domes Resorts, comments "We're extremely proud that our signature CORE concept is on display at the prestigious Venice Biennale. We have worked tirelessly to create a space that engages all the senses and combines modern architecture and design with the ancient Greek concept of 'agora' – a gathering place."