Modern life gives us the precious opportunity to explore the world in a number of different and fascinating ways. You can devote years to traveling to as many countries as possible, reading many texts about different parts of the world, and getting to know the cultures of different peoples. But few things can show the soul of a country like its food. And at the same time, few things can be as exciting as enjoying flavors from different parts of the world in one special place. This is a unique experience available to visitors to SOE, the exceptional restaurant that became this year's winner of Luxury Lifestyle Awards in the category of The Best Luxury Restaurants in Saudi Arabia.
SOE is a Riyadh-based venue that brings culinary traditions from around the world together so that residents and city guests can enjoy the best of different cuisines in the sophisticated atmosphere of a European restaurant. The high-priced luxury establishment offers a two-story refined space with pleasant music and impeccable service. Every detail of the restaurant interior is designed in such a way as to focus the attention of visitors on the perfect combination of dining experience and setting.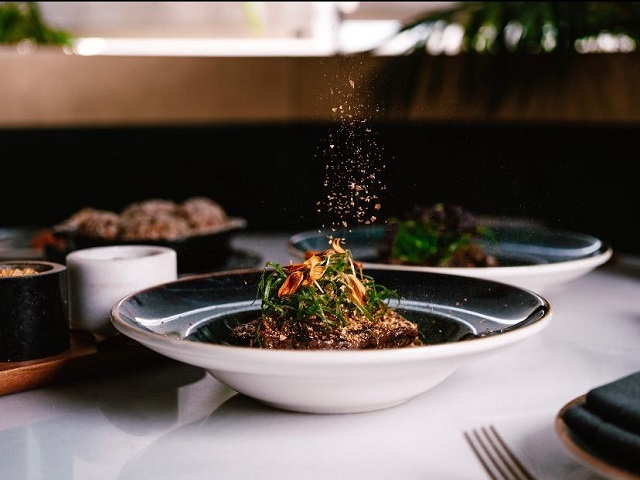 The SOE restaurant's concept is to embody a variety of flavors from different countries with an experimental twist. This is embodied not only in the name (SOE is an acronym for Something Of Everything) and the emblem symbolizing giving and sharing but also in the rich and creative menu. The restaurant offers carefully selected dishes with an innovative touch that connoisseurs of haute cuisine will appreciate regardless of their preferences.
"On behalf of the SOE team, I would like to thank the expert committee of the Luxury Lifestyle Awards for the recognition at such a high level, as well as our guests for choosing SOE. We are always happy to offer you a unique dining experience that will remain in your memory," said Rakan Al Ameel, Founder of SOE. The basis of the menu of SOE restaurant is Italian and French cuisine. All dishes are made from fresh high-quality ingredients served in a new experimental way.