Rixos Bab Al Bahr, the five-star resort located on the pristine shores of Al Marjan Island invites guests to escape hectic city life as they unwind and enjoy an all-inclusive stay combined with unlimited entertainment by Parklane Live and much more.
In partnership with Parklane Live, a collection of visionaries, strategists, planners, and creators, whose main aim is to offer guests a memorable experience, Rixos Bab Al Bahr offers guests of all ages the opportunity to experience a plethora of live entertainment shows and theatrical performances. Specially tailored to fit the Rixos brand, these all-new shows consist of well-known storylines, plays, and specially created in-house scripts all portrayed by the talented artists and performers from London's famous West End theatre.
Rixos Bab Al Bahr has something to keep everyone entertained starting with a rotating schedule of unique kids shows that feature creative adaptations of iconic movies and theme songs. Highlights from the daily schedule include Under The Sea; where the little ones are invited to sing and dance along to much loved tunes all while joining Charley Smart, the main character, along with his friends, to go on an adventure to rescue and set free captive sea animals from the aquarium. Walk the Dinosaur invites the young ones to join Charley and Trixie, a fun-loving triceratops to go on the hunt in search of the BIG dinosaurs and meet some new friends along the way. The kids get to indulge their creative minds with Superhero Slam as they watch Charley's superhero friends save the city of New York from a natural disaster. All these and more are sure to keep the children engaged and entertained throughout their stay.
Every evening, guests can enjoy a fabulous mix of live performances including the likes of The Greatest Show; a customized combination of the three most loved shows of all time, The Greatest Showman, Moulin Rouge and Chicago, take a trip down the mean streets of Cuba and New York with the West Side Fiesta or join Alice in Wonderland as she falls down the rabbit hole and goes on a magical adventure. Rixos Rocks the show that brings Rixos to life through rock and roll, showcases the story of Rixos rising from the ground, with unique songs and characters to match.
Located just one hour's drive away from Dubai, Rixos Bab Al Bahr is perfectly positioned for a peaceful yet exciting getaway with family and friends this long weekend. This all-inclusive resort invites guests to celebrate with the whole family and witness the spectacular entertainment alongside numerous recreational activities and a kaleidoscope of cuisines at 14 restaurants and bars. Guests who book minimum two nights this long weekend will receive 10% off the best available rate and for three nights, 15% off.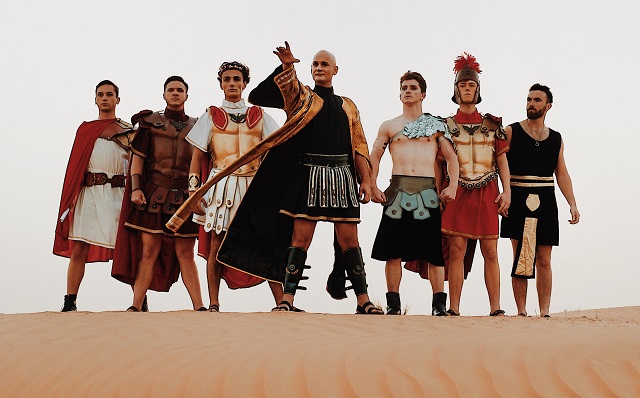 For Bookings and enquiries please contact:
Reservations Number: +971 (7) 244 4400
Reservations Email: reservation.rak@rixos.com
For media queries, please contact:
Rixos Hotels UAE
Ali Ozbay | VP Marketing & Communications | +971 (0) 452 00000 | ali.ozbay@rixos.com