JEDDAH — The Hybrid Business Matching (HBM), organized recently by the Indonesian Consulate General (KJRI) Jeddah, offered potential Saudi importers ample opportunity to have a one-on-one meeting with the owners of SMEs from Indonesia. Both parties exchanged detailed information on the products being offered, and at the same time explored business cooperation agreements to market their products to Saudi Arabia.
The Indonesian stakeholders joined with Saudi buyers virtually at HBM in their bid to expand access to products of Small and medium-sized enterprises (SMEs) to the Saudi market. The HBM was held last Thursday (8/4) at the Indonesia Trade Promotion Center (ITPC) which recently moved to the 11th floor of Zagzoog Business Tower, from the previous location at Jeddah's Chamber of Commerce complex.
In his opening remarks, Indonesian Consul General Eko Hartono said that the session was an intermediate goal to open wider access for the Indonesian SMEs' products to Saudi Arabia. "The Saudi Arabian market is quite large, but there is stiff competition from many countries. Even from our neighboring countries such as Thailand and Vietnam," he said while noting that among the pressing needs of the recently held HBM was to fulfill the needs of Hajj and Umrah.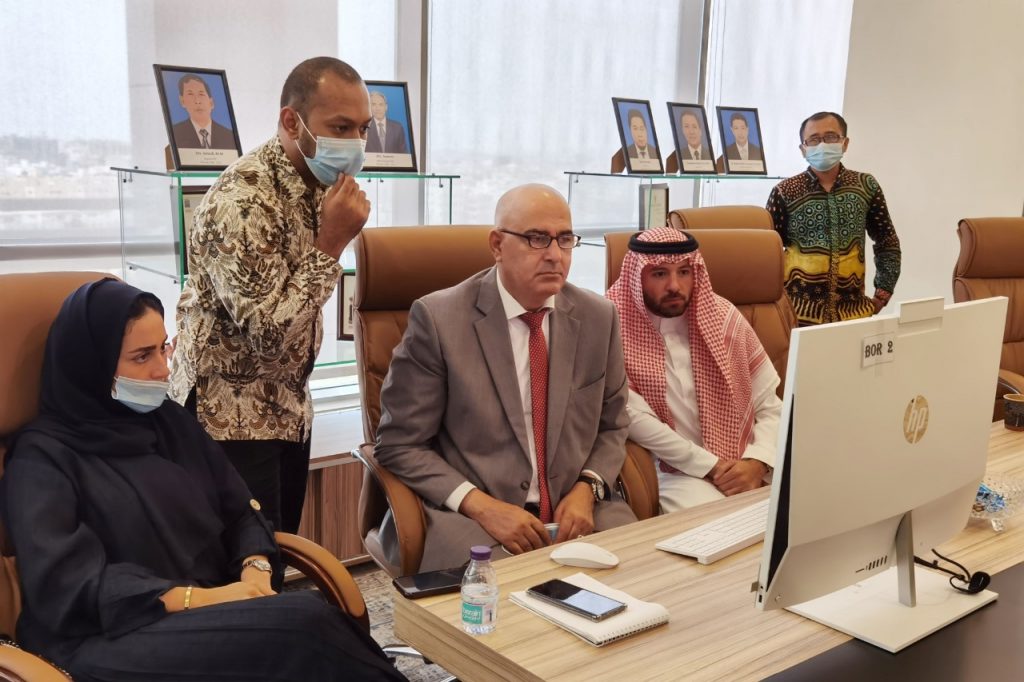 Hartono said that the Indonesian Consulate continues to remain on alert to anticipate any decision on whether foreign pilgrims will be allowed to perform Hajj this year or not. "In the midst of efforts to contain the spread of Covid-19, the Saudi government has yet to issue an announcement on whether to allow foreign Hajj pilgrims, and the quota of pilgrims that will be awarded to Indonesia and other countries," he added.
Speaking on behalf of the Saudi importers who attended the session, Abdul Qadir Bawazir from Said Bawazir TRD. CORP (SBTC) said that his team was ready to support business cooperation with Indonesia, especially with SMEs, which he said very keen on trading. "We are ready to market products made by the hands of our brothers in Indonesia. We are ready to cooperate with all our hearts and sincerity because we are serving the guests of Allah, "said Bawazir who has long been supplying Indonesian products in Saudi Arabia.
In addition to virtual presentations about products being promoted by SMEs, ITPC also displayed various products, including food and beverages, various cooking spices, cosmetic and healthcare products, clothing, and others.
The chairperson of the standing committee of the Indonesian chambers of commerce and industry for the Middle East and OIC and the director-deneral of the national export development as well as representatives of importers addressed the session remotely.
HBM is a follow-up to the Memorandum of Understanding between the Ministry of Trade, Ministry of Religion, Ministry of Cooperatives and Small and Medium Enterprises and the Indonesian chambers of commerce and industry, regarding the optimization of the role of SMEs in fulfilling the needs of Hajj and Umrah pilgrims.