Dubai's discerning diners have spoken…al fresco dining is what they want this time of year. Bearing this in mind, EETEN Urban Kitchen, has announced the extension of their beautiful outdoor terrace.
The popular all-day eatery in Dubai Marina Mall, which has all social-distancing norms in place, can now accommodate an additional 25-30 guests on their expansive terrace, where a seasonally inspired, delightfully eclectic menu is served daily.
From all-day breakfast to an exciting specialty coffee and dessert menu, a fabulous business lunch deal and a new Veganuary-inspired menu, EETEN truly has something for everyone.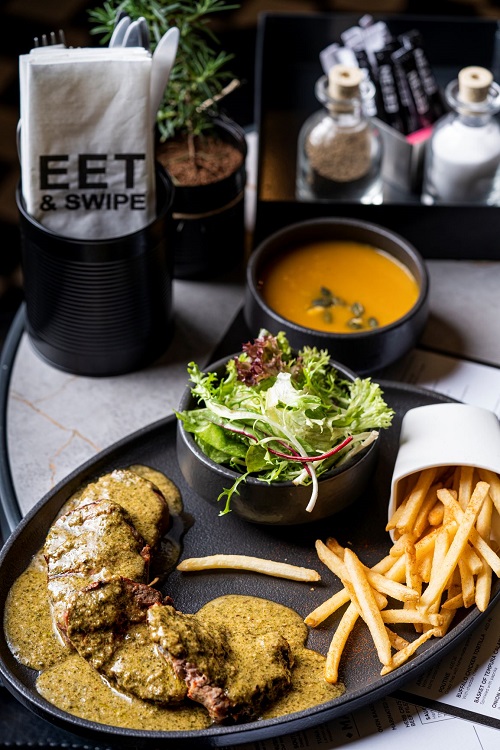 From the delightfully decadent Mediterranean Garlic Butter Shrimp to the wholesome Truffle Mac and Cheese, the Herb-crusted Beef Tenderloin Beef Fillet, Filet Mignon sandwich or Wasabi-glazed Salmon, each main course is more delicious than the other. Healthy salads and bowls, hearty soups, truffle and herb butter gourmet burgers, lots of vegan options…EETEN has it all!
Did we mention the all-day breakfast? The Brekkie, 2 free range eggs any style served with hash browns, baked beans, turkey bacon, grilled mushroom and chunky avo dip, Mr. Benedict, the restaurant's take on a favorite, a delicious Spanish Omelet, classic Buttermilk Pancakes and the Avo Smash with poached eggs are all must-tries.
The restaurant is open from 10:00 AM – 11:00 PM on weekdays and 10:00 AM – 12:00 AM on weekends and serves all-day breakfast, lunch and dinner as well as specialty coffees and freshly baked pastries. So whether you work in the vicinity or call Dubai Marina home, are looking for a fun hotspot for a friendly catch up or just a cozy, warm space to chill out, EETEN is worth checking out.