Carrie Gibson is a rare and delightful find of pure musical talent, with a deep, expressive and dexterous voice that mesmerizes and engages the audience with her uniquely energetic performances. Carrie has a penchant for conveying her emotion exceptionally on stage, pouring her heart and soul into every performance of musical storytelling.
Hailing from Canada, Carrie is a natural born performer with her foray into music beginning at three years old. Her formative years exposed her to a diversified and eclectic mix of Calypso, Jazz, Latin/Soca and Gospel with her Aunt Thelma Gibson's Dance Troupe, firmly laying the foundations that would shape her into the soulful songstress she is today.
Mid-career, Carrie fronted in the MTV 'Live & Loaded' concert special, backing up Latin singing sensation Ricky Martin where she dazzled with her on stage vibrancy and singing talent. In addition to her many professional performances with Buddy Miles, Lady Day and Tina Arena, Carrie has proven a highly sought-after headliner on the International Cover Band Scene for more than 15 years with thousands of worldwide performances under her belt.
Well noted for her velvety tone, charismatic stage presence and improvisational ability, including incorporating her own freestyle MC, Carrie is the ultimate performing chameleon, serenading across a spectrum of genres and styles, with her unique stamp evident every time.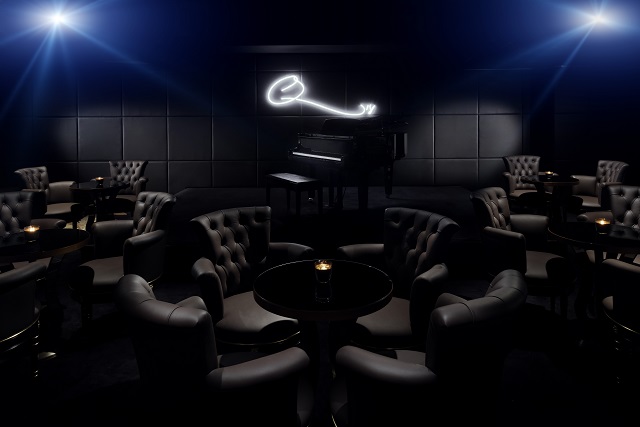 Carrie Gibson will perform at Palazzo Versace's fully soundproofed, all around leather interior jazz
Bar & Lounge that offers an unparalleled live music experience.
Location: Q's Bar and Lounge, West Wing, Palazzo Versace Dubai
Reservations: Email dining@palazzoversace.ae or call +97145568805
Performance timings:
Every Thursday & Friday from 7pm to 1am
Show timings:
7pm to 9:30pm (show starts with DJ Jack Smeraglia)
9:30pm to 10pm (Carrie Gibson and the band)
10:30pm to 11pm (Carrie Gibson and the band)
11:30pm to 12pm (Carrie Gibson and the band)
Price: AED 350 per person minimum spend