UAE startup QiDZ, the go-to resource for fun family-related activities in the UAE, Saudi Arabia, Egypt, and Bahrain, bagged the B2C Small Business of the Year award at the recently heldGulf Capital SME Awards in Dubai, and a bronze award for Parenting App of the Year from Mother, Baby & Child.
Founded by five businesswomen in 2017, QiDZ started operations in the UAE and has now expanded to Saudi Arabia, Egypt, and Bahrain, helping parents to create memories with their loved ones from the comfort of their phones. The founders hand pick fun, safe and educational activities, entertainment, deals, restaurants, and destinations. It also features free home-based activities for children including arts and crafts, fun games, easy recipes, and online tools where screen time is used as a resource for learning. The app enables users to search by location and check for activities in the vicinity, filter by the kids' ages and interests, book online instantly, and post reviews of experiences – making it more convenient for families to plan their bonding activities.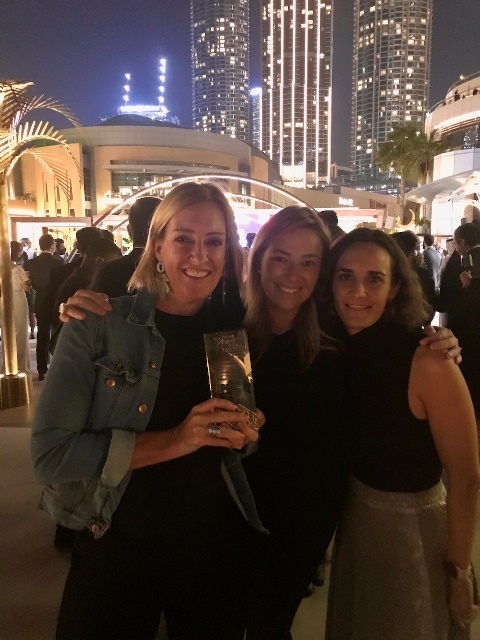 Simona Agolini, QiDZ CEO and Co-founder, said: "Being recognised by two award-giving bodies and among the small and medium businesses that are spearheading commercial growth in the region makes gives us immense pride. The last three years with pandemic in between have tested our hard work, persistence, and resilience; thanks to the whole team's innovation and dedication, which are key to our business resiliency! These recognitions give us more motivation to share our own learnings with aspiring entrepreneurs out there, and continue our mission in empowering parents to make the right choices for their families."
QiDZ can be downloaded for free from App Store and Google Playstore. For more information, please visit the official website on https://qidz.com or follow QiDZ on Instagram, Facebook, and LinkedIn.