Sui Mui, The Westin Dubai Mina Seyahi's Asian restaurant is highlighting its authentic, specialty fare with two weekly offerings that will remind everyone why Asian cuisine reigns supreme.
Asia is home to a vast number of cultures, each with their own distinctive spectacular food. And all these cultures have found their way to Sui Mui's Street Food Night, held every Wednesday from 6:30 PM to 10:30 PM. From Japan and the Philippines to Indonesia and Vietnam, Street Food Night features traditional dim sums, wok fried Pad Thai and live Peking Duck stations.
On Saturday nights, from 6 PM to 10 PM, Sui Mui's Pho Real evening brunch brings Asian food trends full circle – where you can peruse their huge menu and indulge in a multitude of sharing dishes like sushi, Asian tacos and dim sums along with Kalbi-spiced BBQ short ribs, Chinese style steamed seabass with ginger, scallion and soy and seafood red curry. Finish off the evening with a sweet escape, featuring sticky rice with mango, fruit makki or the incredible Pandan crème brulee.
Sui Mui is the kind of restaurant that packs a punch both on the plate and with their super cool interiors and outdoor dining area. What's not to love?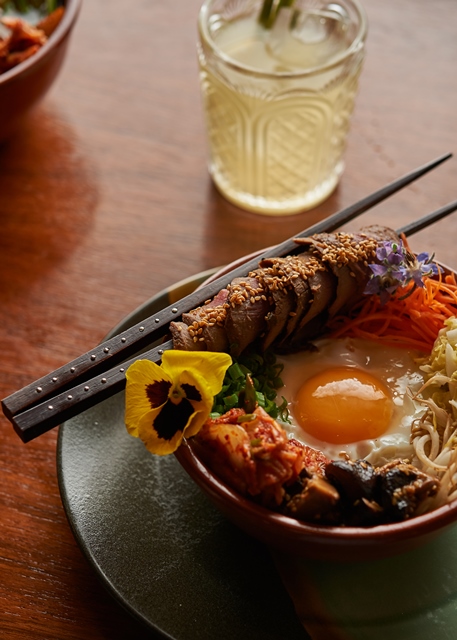 Street Food Night
Every Wednesday from 6:30 PM to 10:30 PM
Prices:
AED 149 (soft beverage)
AED 249 (selected signature cocktails & beers)
Pho Real Brunch
Every Saturday from 6 PM to 10 PM
Prices:
AED 169 (buffet and soft drinks) 
AED 225 (buffet and selected house beverages)