Palazzo Versace Dubai's E-gift Platform allows buyers to 'gift an experience', either as a treat for themselves or as a gesture to a loved one. They can choose from a variety of luxury stays, spa treatments and dining experiences, all specially handpicked by our team. Clients are able to personalize their e-gift and simply email it with a click of a button.
Palazzo Versace Dubai provides an introductory offer where guests can purchase their voucher now at a heavily discounted rate of AED 499 and stay later. This is the perfect treat for someone to look forward to in the year, perfect to say 'Thank You', 'I love you' or just 'I'm thinking of you during these difficult times'. It is also a way for one to invest in their future travel plans at a discount.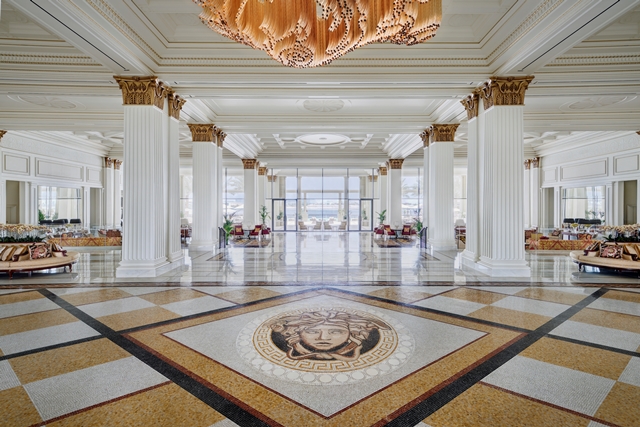 The experiences available for purchase range from stays to dining, spa and retail.
"The online user experience is extremely important for us at Palazzo Versace Dubai and we always wanted to improve and enhance the e-commerce side of the business. With the higher interest in online shopping, no doubt that our guests will love to gift something so personalised and yet so easy to purchase", said Monther Darwish, Managing Director of Palazzo Versace Dubai.
The introductory offers available on the platform can be purchased at a discounted price until the end of July 2020 and can be used before the end of year (the experiences can be redeemed within six months from the date of purchase). The array of e-gifts will be enhanced on a regular basis with new stay, dining or wellness offers. https://giftanexperience.palazzoversace.ae/